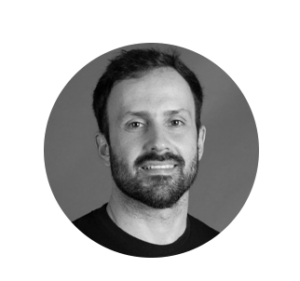 Fabio Baracho is VP of Marketing at Grupo Modelo and has been part of ABInbev for more than ten years.
Throughout his career, he has led and supervised all communication strategies and marketing activities in AB InBev Brasil, AB InBev Argentina, and since January 2020 in Mexico, a market that has gained much prominence due to its expansion capacity.
Under his leadership, during the pandemic Grupo Modelo broke borders with corporate social responsibility campaigns to face COVID-19, through the platform "Por Nuestro México", which consisted of forceful actions on numerous flanks, backed by the different company brands whose objective was to contribute to the progress of the country in one of the most difficult situations.
In June 2020, he directed the Corona initiative «El Clásico de la Historia», co-created with the creative agency We Believers, with which Corona became the first Mexican brand to win a Titanium Lion in the history of the Festival. Cannes Lion International of Creativity.
Fabio believes that marketing is increasingly complex as it requires multidimensional activities and different points of view, so brands must listen and understand the needs of consumers to provide the right solutions. If the marketing manages to listen to the consumer through the data, does a correct and correct expansion job in its purpose, it is an ideal combination.
Fabio was born in Brazil, where he also completed his academic training: he has a degree from the Methodist University of São Paulo, a postgraduate degree from the Escola Superior de Propaganda e Marketing and an MBA from the Instituto de Ensino e Pesquisa.
As for his career, he went through the subsidiaries in his country of agencies such as Havas, TBWA and Saatchi & Saatchi until in January 2011 he joined the AB InBev team.